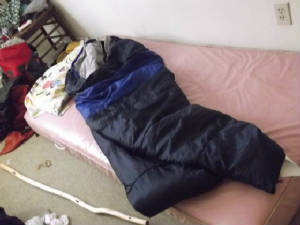 The Ugly yet Wonderful Pink Mattresses!
Sept. 1, 2010
by Robert Stepner
What do you see when you look at this picture? Well at first I saw an ugly uncomfortable mattress that came out of a fishy smelling basement. But after the week in Manitoba it became more than that. It became acceptance into St. James. It was also a thank you for the work we did, a comfort zone for the stories we heard and then it was a safe place to sleep after a long day volunteering.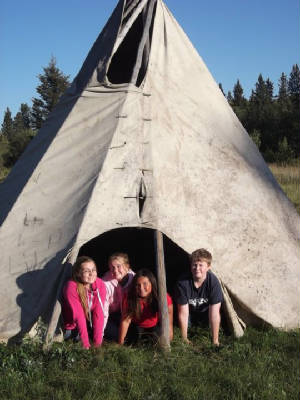 Most of the group would probably agree with me when I said it was so nice to come back to a warm bed and see the hospitality of St. James after the night in the teepee at Medicine Eagle Camp. Everyone's toes were frozen in the first ten minutes and it only got worse until the next afternoon when the sun finally decided to come out from behind the trees. Our stay wasn't all bad though. We got a lot of work done including painting the camp kitchen, medicine picking out in the fields and making the world's best camp fire toast. We also met amazing people like Stella, Audrey and America, who was one of the coolest 7 year old kids I have ever met. Everyone was ecstatic to be back into the church for the next night yet saddened by our quick goodbyes. And that became a repeating theme throughout the week such as our good byes with Flora House.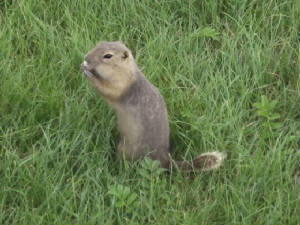 On Wednesday and Thursday we were with the Flora House hooligans. What a bunch of great, funny and hyper people. The first day with the kids we went to a wildlife reserve but we didn't go walking on the trails. The kids wanted to spend the entire time in the activity room with interactive and education games and displays. After that we had picnic with several Prairie Dog visitors, and then went on a very loud and exciting canoe ride, or should I say canoe race. By the way Canoe 2 totally won! And yet again all good things come to an end and our visit with Flora House ended with a wonderful BBQ Party Thursday afternoon, full of games, prizes, and a cross the park scavenger hunt. This was a great way to say good bye. Everyone was too busy to feel sad and the kids really loved our company.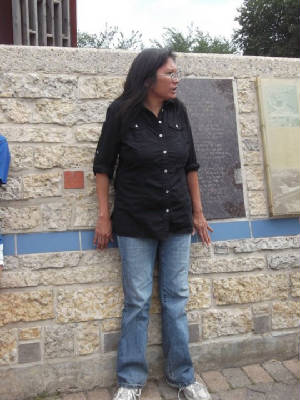 But this great feeling didn't last long because the next day we spent with Vivian. She showed us around the sad part of town. First she took us to the Siloam Missions. Siloam Missions is an organization the helps the homeless, with 120 beds, a hospital, and a cafeteria that feed 200+ daily. Siloam does good work and is helping on a large scale. After that she took us for a short walk telling us stories about the community and people she had met. And then the day ended on a high note with a picnic and a walk through the Forks, which is a little park with 2 small shopping plazas.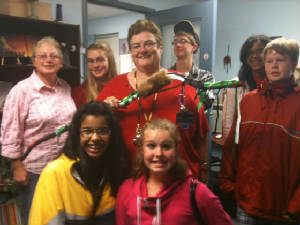 Vivian is from Anishinabe Place of Hope- Endaayaang (Our Place) which is basically an apartment building for individuals bettering their life. On the main floor there are offices and a church. This is where, on our first Sunday in Manitoba, we went and served food and some of us helped in the Sunday school. And this is also where we met Margaret, the minister for their church and the person who planned out our trip. At Anishinabe our group heard about gang violence, the mural of deaths in the community, people stories about Manitoba and their past, but it wasn't all depressing. Everyone there was happy to be there and everyone loved the dinner we served.
The week ended with a great sermon delivered by Rev. Allan with a very funny story about a friend of the minister's who was at a public pool one day with his wife. His wife was near the deep end watching after her son and when she was there she bumped into a little, very friendly girl. The girl told his wife that she had just learned how to dive yesterday and that she was going to try to today and women asked the little girl if she was scared. The little girl replied "I'm not scared, I'm Baptized." And this made the congregation laugh and me think of the response of "I'm not scared, I'm Jewish!" This was a great ending to a great week. And I'd like to thank everyone who donated for our opportunity to take part in Winnipeg Inner City Missions, especially The Presbyterian Church in Canada and Knox Presbyterian Church, Georgetown.